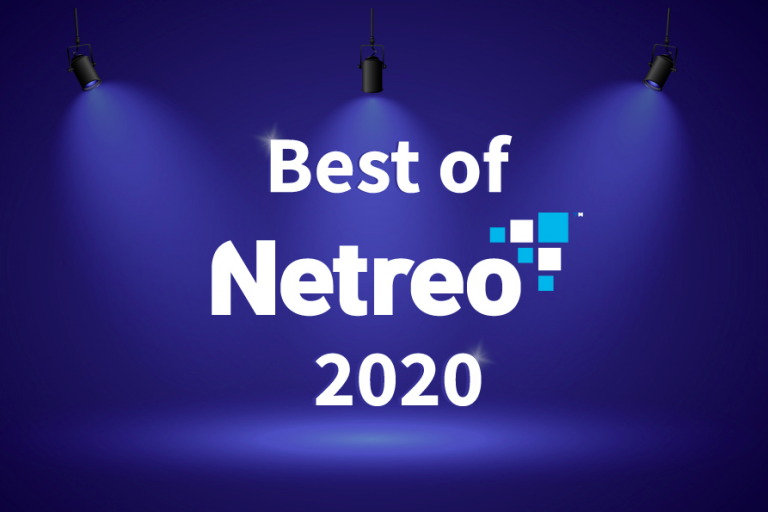 What an amazing year it has been at Netreo!
We're honored to have been able to support your IT monitoring and management efforts in 2020 – and here are some highlights of the product releases, news, and content from Netreo throughout the year to support you in your IT monitoring needs!
Product Releases
The Netreo platform was enhanced with new capabilities like

News Announcements
We've been transforming to meet your evolving needs with
A new leadership team with software and cloud industry veterans like new CEO (Jasmin Young), new Chief Revenue Officer (Ged Caldwell) and new VP Product Management (Xin Han)
International expansion with the opening of our London office, and new partners in the UK, Germany, Brazil, and India.
Acquisition of CloudMonix, a cloud infrastructure monitoring company specializing in advanced insight into system performance, auto-scaling of resources, automation of issue resolution and self-healing to ensure uninterrupted service.

Awards
We're grateful for industry recognition from your feedback! Thanks to you, we've been recognized by
G2's Summer Grid Reports as being a "High Performer" for Enterprise Monitoring, Network Monitoring, and IT Alerting. Additionally, in the Summer "Enterprise Monitoring Grid Report", Netreo was the highest rated vendor in six "Customer Satisfaction" areas against other well known vendors in the space.
Inc 5000, as one of America's Fastest Growing Companies for the fourth year in a row.

Your Favorite Webinars
Throughout the year, Netreo webinars saw over 1,600 registrations for a broad range of topics including

The Best of Netreo Blogs of 2020
Do you follow the Netreo blog? We regularly publish new content with IT monitoring and management best practices including
Thank you again to all of our customers for making this such a wonderful year! We look forward to being your trusted partner for IT monitoring and management in 2021 and beyond. Try out our award-winning software here!