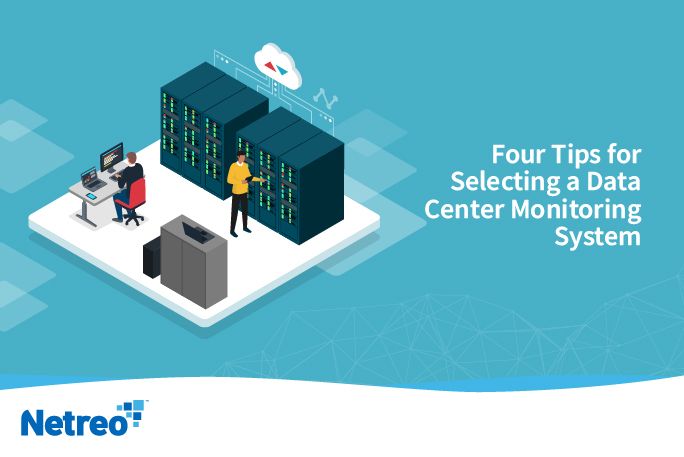 Data centers are some of the most critical pieces of infrastructure on the planet. Without them, many of the biggest companies would not be able to operate as they do. That's why it is so crucial to make sure you are keeping a close eye on your data center's performance.
Data centers and server rooms are, according to some sources, getting smaller. Cloud computing, too, is moving things off-site.
However, that doesn't make them any less critical. It's thought that the global market is worth around $230 billion. That's a lot of data to crunch and a lot of hardware to process.
Worldwide spending on data centers in 2021 is set to reach $219 billion or more. Therefore, it's essential to know what to look for and to make every penny count.
Here are a few points to consider when looking for a data center monitoring system for the first time. Apply the following to all server room designs.
Points to Consider When Looking for a Data Center Monitoring System
1. Prioritize Temperature and Humidity Control for Server Rooms
It's important to remember that data centers, for many businesses, are physical, in-house locations. They can be all shapes and sizes! However, as you are handling a wide array of technology in one space, some physical conditions can prove hazardous.
That's why it's crucial to choose a data center monitoring system with precise humidity controls. Humidity can break down important components. Generally, it's thought that 80% humidity, maximum, is safe for data centers and server rooms. Above this, and your RAM and CPUs are at risk of breaking down.
Make sure to invest in a monitoring system that works in line with humidity sensors. Not only that, but choose a system with sensors proven to offer valuable insight.
2. Choose a Remote Data Center Monitoring System
The last thing you will probably want to do is monitor your servers physically, in-person. That can be time-consuming, and not only that, but it can also be difficult to know what to look for and monitor.
Therefore, it is a good idea to look for data center tools that remotely track air and humidity, for example. That means you can effectively check your data center status off-site! In a world that is becoming increasingly more remote enabled in terms of work, this functionality makes sense.
Take care of your computer network wherever you are – it's entirely possible.
3. Software Customization is Essential
Are you looking for network monitoring tools you can use out of the box? That may sound appealing. However, as you may know, data center analytics can get quite complicated.
That's why it is a great idea to look for tools that you can easily customize. That may mean a little extra work on your part, but the benefits make it worthwhile. A customized data center monitor will fit your needs precisely.
There will be less need for you to fit to monitoring tool templates. It also means you can rest easier knowing you're getting the best reports for your setup and usage. Whether that means power outage reports or customizing server rack checks, it's down to you.
For the best customizable trackers, you might want to go open source. Systems and software such as Cacti, for example, will give you plenty of insight based on set thresholds.
4. Choose a Tool for Ad Hoc Decision Making
Anyone working with infrastructure will tell you that disasters can and will happen. Many will tell you that it's all too easy to panic at the last possible moment! Hindsight is a wonderful thing, but without any analytics to hand, it'll be hard to dig yourself out of a hole. How will you know what to upgrade, change, or replace?
That's why it is essential to look for a scalable data center monitor. Choose a platform that allows you to look at real-time events. Useful data produced in real-time gives you the chance to make tough decisions on the go.
It's easy to assume you won't need to make any tough decisions ad hoc. However, it's better to be safe than sorry, especially when it comes to a core data center you're reliant upon.
If you're still unsure about what to look for in the best data center monitoring tool, don't worry. We all have to start somewhere. Be sure to carefully account for your own needs and dependencies regarding big data.
What's more, choose a tool with ample room for customization and use on the move. Don't waste time on manual checks, either.
–
If you'd like to learn more about how Netreo can help you, request a demo to speak with one of our engineers.