Reduce challenges when upscaling IT management
Growth for an enterprise is an exciting thing, but it often presents a unique challenge for IT professionals. There are common roadblocks that are encountered when trying to upscale an IT management environment. In this first blog of our Managing IT Infrastructure at Scale series, we discuss the benefits of distributed monitoring data for large IT environments.
Need for Distributed Data Collection 
Implementing distributed Data Collection is essential to make scaling your IT infrastructure a seamless process. 
Large IT environments often have multiple large data centers or remote compute resources that need to be monitored, regardless of whether or not those are hosted in remote corporate locations or in virtual private cloud data centers. This makes distributed data collection a necessity because it is important to collect performance metrics and latency locally. If performance metrics are not collected locally, then statistics can be affected by network topology or load.
Example: If you have a data center serving APAC customers located in Seoul, it doesn't make much sense to measure round trip latency or application response from California. 
Knowing that the international data lines probably have the lowest bandwidth and highest latency connections, the statistics are going to be much easier to interpret and compare if each application is measured from where the users are located. But, you need to be able to do this without having to have multiple points of administration.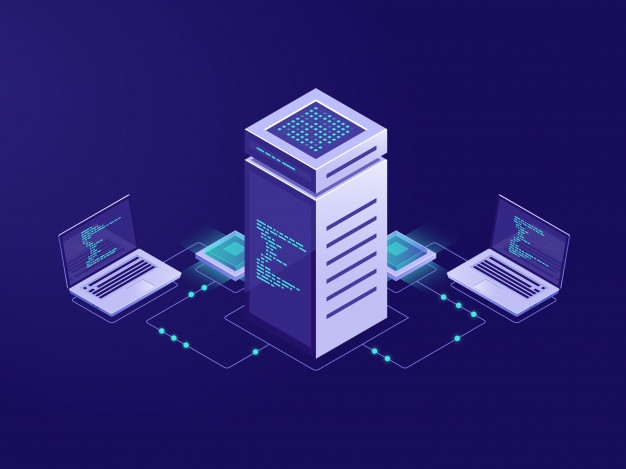 Benefits of Distributed Monitoring Data Collection
One of the many benefits of distributed data collection is the ability to cache data during a connectivity outage. 
Example: If you have remote locations serving local customers, and an international link goes down or there's a routing disruption on my internet VPN lines, there will be big gaps in the data unless the local collectors will still be able to continue monitoring and catch up when the link reconnects. 
Being able to use distributed resources for collection is also an advantage when scaling. Being able to offload resource-intensive collectors like Netflow or Syslog to a dedicated system without losing a single user interface into all that data becomes very valuable as you scale the enterprise globally.
Another advantage is removing intensive data collection traffic from your long-distance WAN links. 
Example: If all the servers in your Seoul data center are sending their log data to a local system, which is then just forwarding summaries and report data as needed, you have taken the high-bandwidth load off the long lines, and kept it mostly local – which is going to have a noticeable performance impact.
How to Implement Distributed Monitoring Data Collection 
A way to make distributed data collection possible is the use of "Service Engines" Service Engines are remotely deployed appliances, either physically or virtually, that offload functions from your central Netreo platform. The service engines can be deployed to perform several different tasks, or they can be specialized depending on the needs of your specific environment. 
Service engine usage examples:
Offload collection of Syslog or windows event log data to keep that local to the servers. 
Collect traffic performance data, like Netflow or IPFIX, to keep that data off your WAN links or just to distribute the load in large environments. 
Distribute the basics of performance and availability monitoring to handle an isolated DMZ segment without opening up your firewall, or to monitor a remote datacenter on the other side of the world. 
This flexibility enables you to deploy the solution in several different ways, depending on the specific requirements of the customer or environment. If you'd like to learn more about how Netreo can help you manage IT at scale using distributed monitoring, request a demo to speak with one of our engineers.