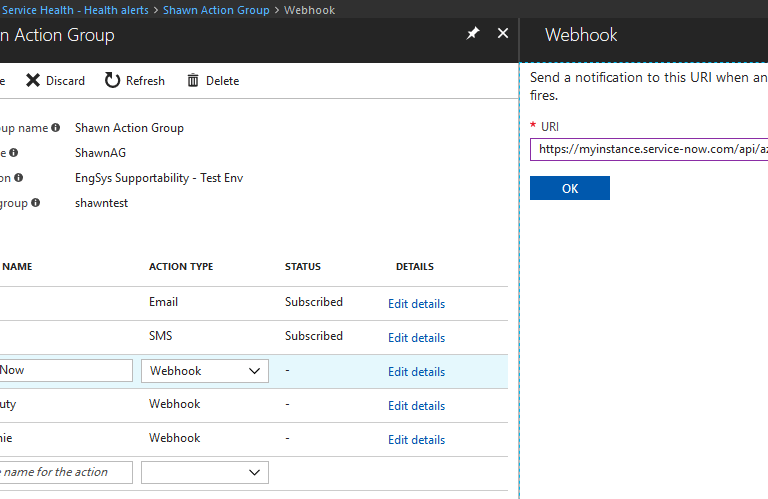 Azure service incidents may impact customer resources and it is critical customers are equipped to mitigate the potential harm by following the guidelines provided by Azure. Azure lets users create and generate notifications of these issues. This service is known as Service Health alert and it can help you to get notified of service incidents, health advisories, and planned maintenance.
Creating alerts for possible health issues
Personalized health map plays an important role in providing notifications for possible health issues. Users may find it by visiting Azure Portal. Once you click on the Azure Service Health, you get to Azure Service Health map that displays all possible issues on a specialized dashboard. This information may further be shared with engineers and other users.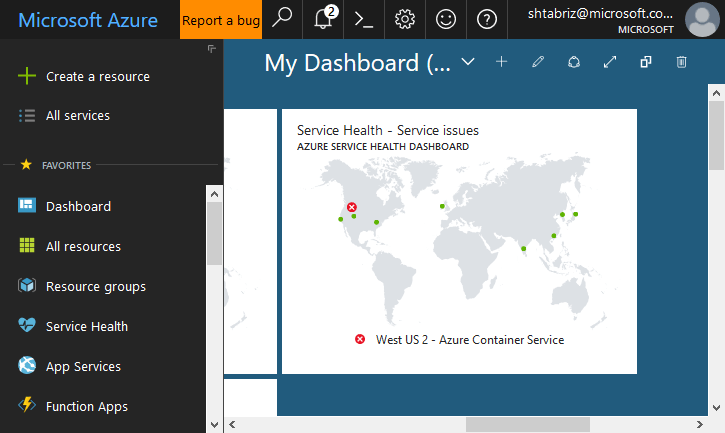 By following these simple steps, you can easily pin up the map on the dashboard and get timely notifications. Use "Create Health Alerts" option to get notified when an incident impacts your services. With a single click you can enable notifications for existing filters:
Fill out additional fields to add the name of your alert, set options and create an action when the alert fires. Set all changes by clicking on 'OK' button:
In the Health Alerts section, you can find all new and existing alerts. Click on an alert to get details and settings for every alert. Select the "More" option to make changes to existing settings: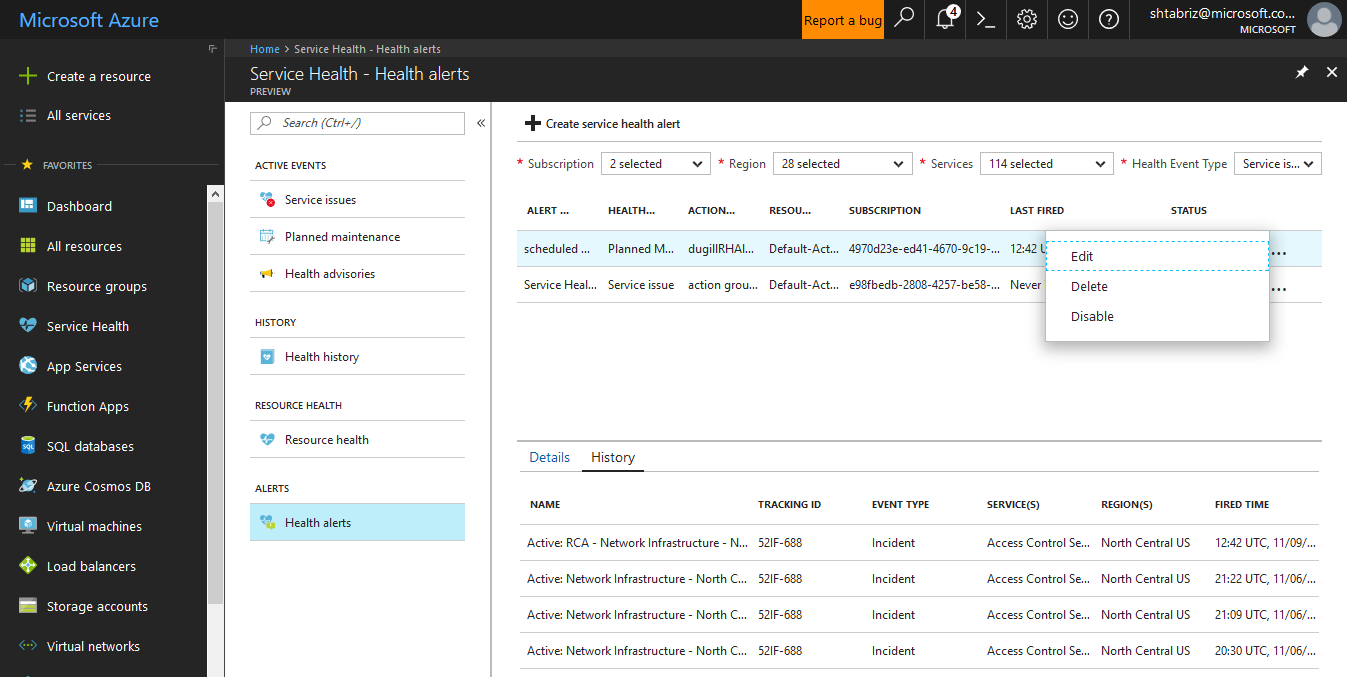 Configure notifications for your existing incident management systems via webhooks
Likewise, the configuration of health notifications can be done with webhooks. See further instructions on how to get alerts in your favorite IMS.