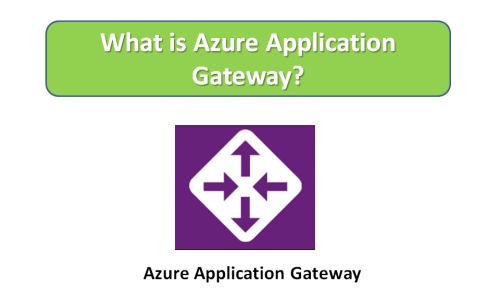 What is Azure Application Gateway?
Azure Application Gateway provides HTTP based load balancing that enables in creating routing rules for traffic based on HTTP. Azure Application Gateway delivers application level routing and load balancing that enable sin creating reliable and scalable websites and web applications. It can be integrated with Azure Cloud Services and provides multi regional redirection, automatic failover and run time scalability for internet facing as well as internal web based applications and services.
How is Azure Application Gateway used?
It primarily provides a complete, cloud based, secure and scalable load balancing solution for web applications and services.  Some ways to use it include;
Deliver and manage load balancing solution for website, web applications or internet based services
Provide load balancing for internal web enabled / powered services
Deliver cookie based session affinity service
Enable SSL offloading service that takes the encryption / decryption burden out of the primary web server
Find Out how Netreo can help you with all your Azure monitoring needs. Request a Demo Today!