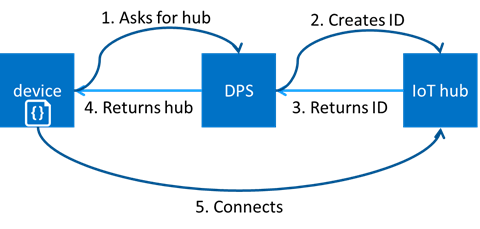 Azure IoT device provisioning service lets the users supervise millions of devices in a secure manner with the help of Azure IoT Hub. The Device Provisioning Service automates a process that requires extensive time and resources to run while the managing of multiple devices simultaneously has become very effortless. It's the only cloud-based service which performs both tasks together, i.e. automated provisioning and configuring the devices with cloud after completing the registration process. The availability of the service is being spread globally but recently the service is available only in Europe and Southeast Asia.
At IoT level, millions of devices are connected together and provisioning service allows the automatic connection of these devices and without this service, the users need manual revocation and connection which is very difficult at IoT level. Even the hardcore IoT hub connection method is suitable in rare cases because at the manufacturing level the complete provisioning information isn't available. Moreover, the device needs to be configured with the software once it is connected that needs high planning for the deployment.
All the aforementioned problems are solved by the Device Provisioning Service. It's a time and energy efficient option and comes up with all the information required for the provision of a device. You also have the liberty to update the information without re-flashing the device.
What are the Provisioning Scenarios Activated by Device Provisioning Service?
Provisioning scenarios which Device Provisioning Service activates include the initial setup that is zero-touch provisioning to a single IoT solution without using hardcore, loading balancing devices at different hubs, connecting the devices to a specific IoT solution, the connection of device on the basis of geo-location, and re-provisioning if the case of changed ownership. Here is the pictorial depiction of different scenarios in the proper flow: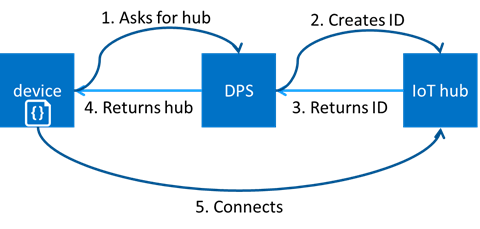 The use of Device Provisioning Service works well with hardcore security modules as they perfectly store their keys and offers flawless security. With the help of Device Provisioning Service making a root connection with between a device and cloud is extremely effortless and surely it's one of the biggest perks of the provisioning service.
See how Netreo delivers value and automates common and frequent Azure Monitoring tasks.