Broadcast: February 24, 2022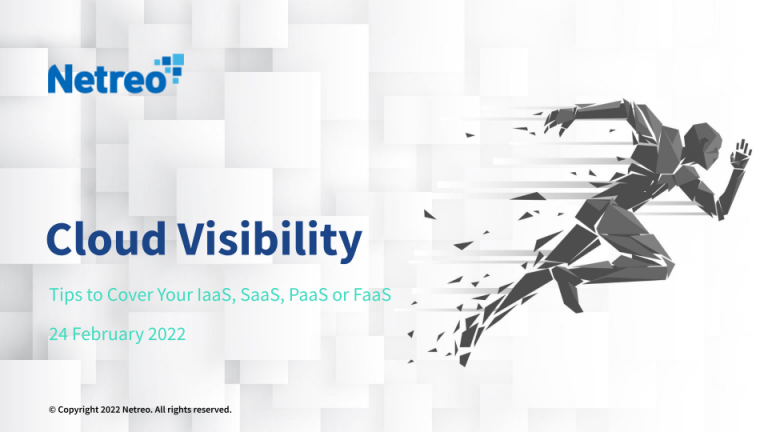 Cloud Visibility: Tips to Cover Your "aaS"
Optimizing costs and monitoring the performance and availability of Microsoft Azure and AWS resources are no simple task, especially when you're lacking visibility into said resources. Join Netreo co-founder and principal solutions architect James Mancini for tips to ensure your "aaS" is covered, be it IaaS, PaaS, SaaS, or FaaS.

In this on-demand webinar James covers:
Pains in the "aaS" – common cloud resource monitoring challenges

Tips, tricks, and hints for unified visibility and management of hybrid-cloud and multi-cloud environments

A look at the enhanced Azure & AWS monitoring capabilities now available Netreo SaaS full stack monitoring platform
No webinars scheduled at this time
We're sorry, but there are no upcoming webinars scheduled at this time. Subscribe to our blog by filling out the form to stay up-to-date on our next scheduled webinar.