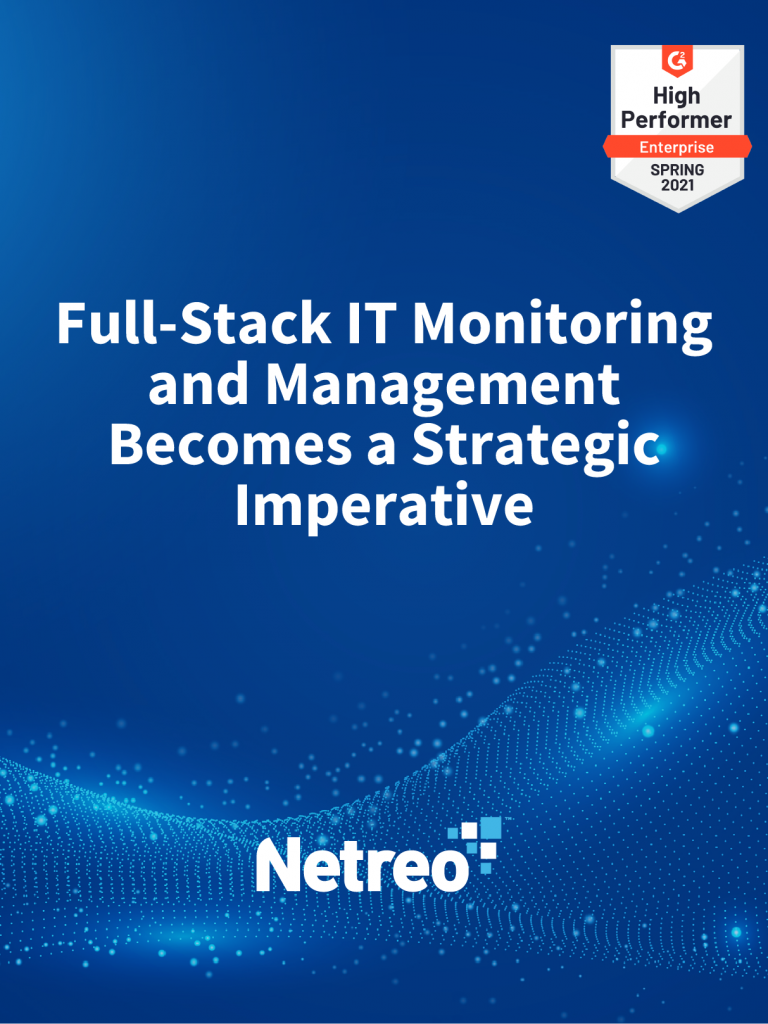 Full-Stack IT Monitoring and Management Becomes a Strategic Imperative
Modern organizations simply can't function without a reliable, efficient, and always-available IT and networking infrastructure. Addressing this need requires a comprehensive management solution for the entire IT technology stack, from data center to cloud to network edge.
Fill out the form to download the white paper.